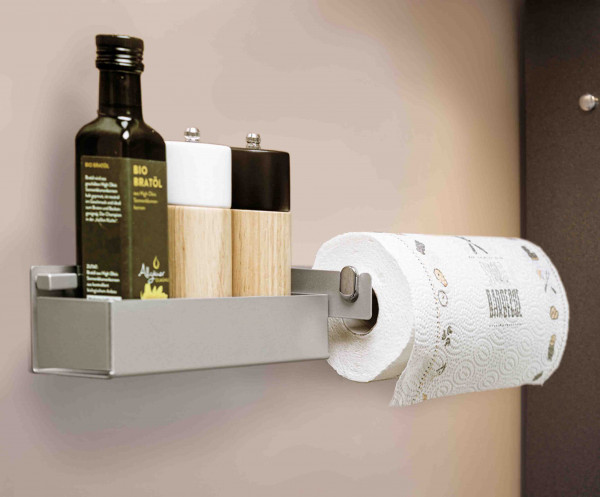 Recommended retail price including the applicable VAT. Prices may vary from country to country.
Simply send your noted products with the wishlist function to yourself, friends or your ETRUSCO trading partner!

ETRUSCO original accessories are not available ex factory, they are only available directly from your ETRUSCO licensed dealer. Images shown may be subject to modifications.
Suitable for vehicles manufactured by ETRUSCO
Model range / model alcove, Integrated , Semi-Integrated
Model years 2019, 2020
Papierrollenhalter
The handy paper towel holder can be fitted on the rail in next to no time. Simply twist the two fixings on the right and left side into the rail, and the roll of paper is now within easy reach at all times.
Item details:
Length: 290 mm
Material: Aluminium
Write an evaluation
Evaluations will be activated after verification.